The construction site rapidly changes on a daily base revealing more and more the impressive dimensions of the final construction with approx. 1,300 m² of office space and approx. 5,000 m² of production space with the option of further expansion in the future. The completion of the construction is scheduled for September 2023.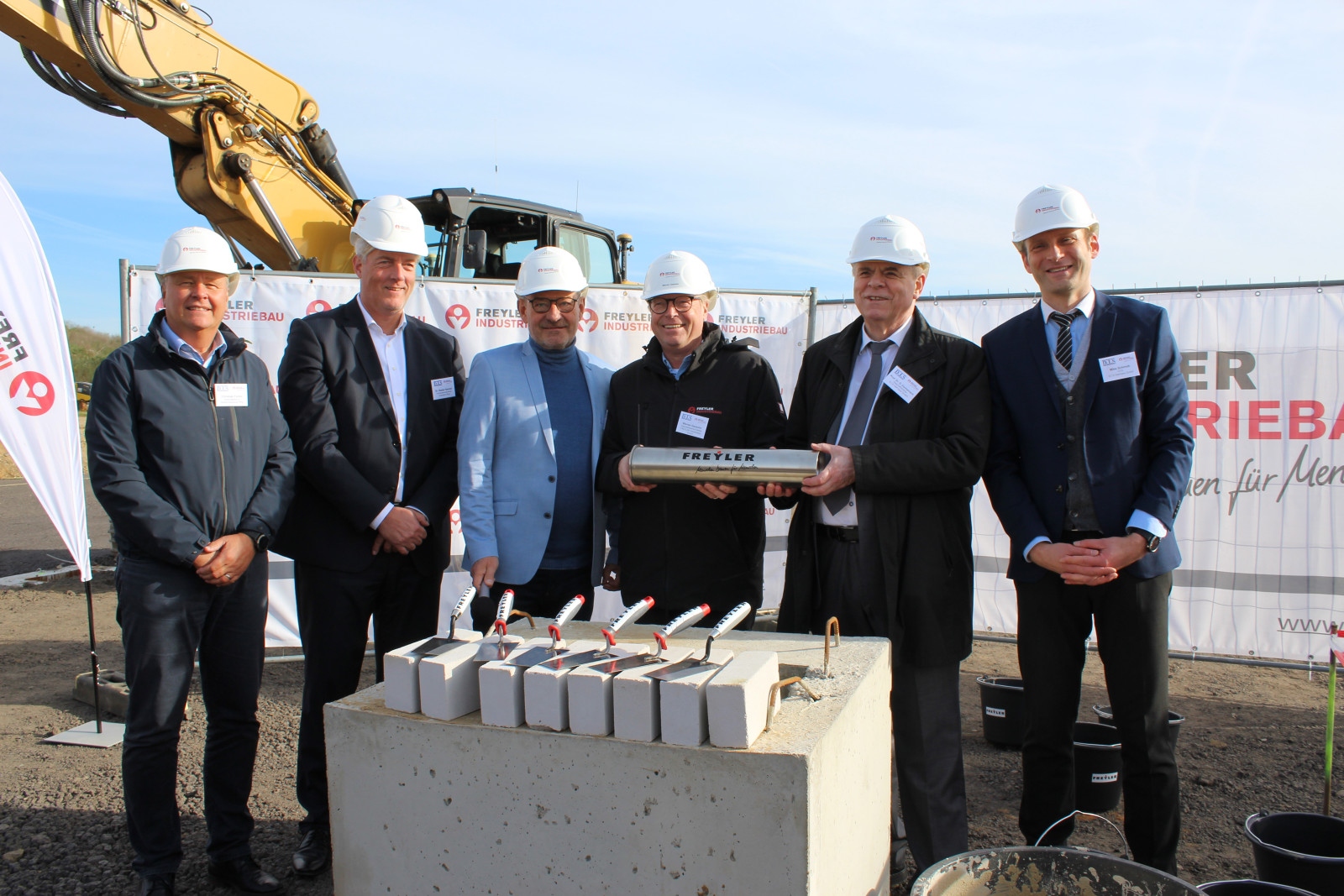 The photo shows from left to right: C. Flörke (Managing Director of Stadtentwicklungsgesellschaft Pirna), Dr. Hauke Haensel (Chairman of the Board of Volksbank Pirna), K.-P. Hanke (Mayor of the Great District City of Pirna), W. Gansohr (Business Unit Manager of Freyler Industriebau GmbH), Dr. G. Zschornack (Managing Director of D.I.S Germany GmbH), M. Schmidt (CTO of D.I.S Germany GmbH)) during the moment of groundbreaking.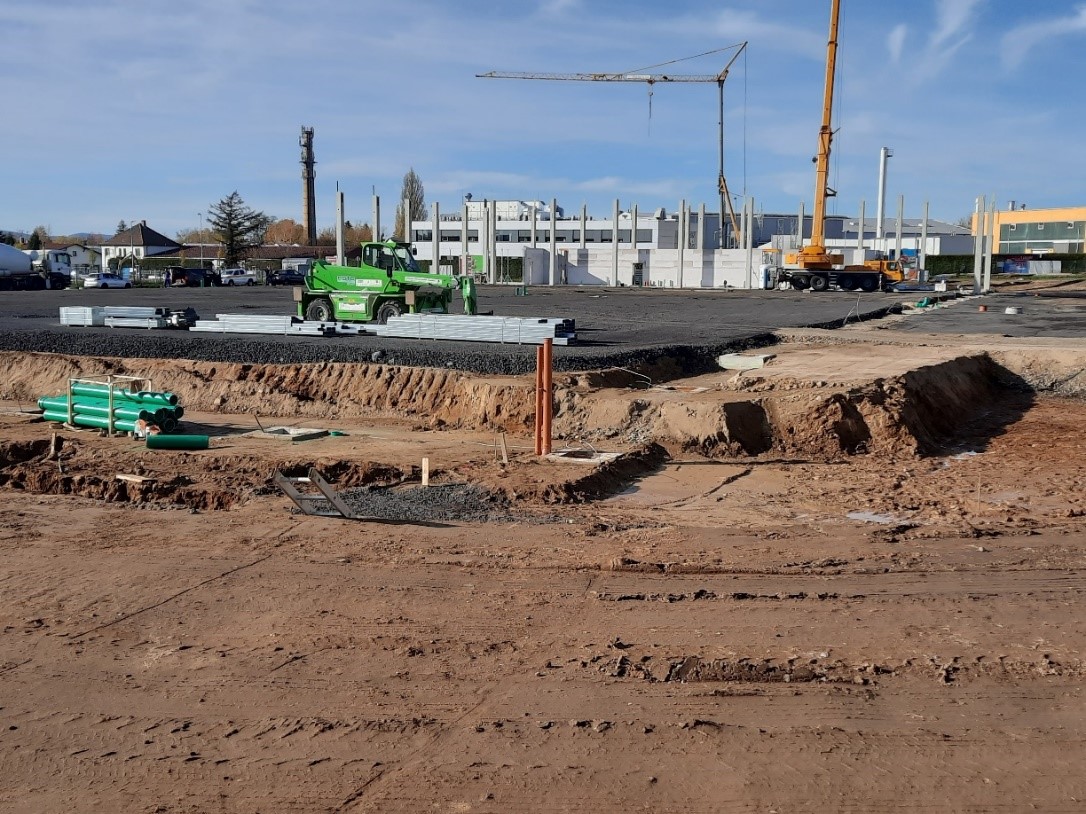 Status of the ground work for the new D.I.S location at the time of the groundbreaking.